As of the beginning of July 2015, we are offering personal cloud services, too.
It's the perfect way for you to become independent of US-hosted services like Dropbox, Google Drive, Microsoft OneDrive, Microsoft Azure, etc.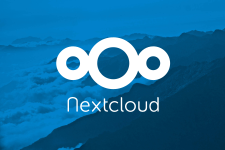 We used OwnCloud as the framework here from July 2015 until July 2017. As of July 2017 we are using Nextcloud [official announcement here] as the state of the art personal cloud platform. All of your data is hosted secure on servers in Germany, Europe.
Features
The most important features for choosing our services are:
SSL protection
encryption for all of your files inside your cloud, too
Despite that you get:
unlimited traffic for free
CalDAV and CardDAV support
a document viewer as well as
a rich picture gallery bundled
Due to the fact that we have to pay for webspace as well, we can't offer you this service for free like the giant corporations. We can't maintain a big server farm, unfortunately (maybe yet?).
Price list
So here is how much cloud space you'll get for your money:
1GB – 1€/month
2GB – 2€/month
5GB – 5€/month
10GB – 10€/month
The appropriate client software is available (mostly for free) for Windows, Mac, Linux, as well as iOS & Android.
Payment
Payment is possible via
or via IBAN.
You may also pay via Flattr, Ether or Bitcoin. In the latter cases please just use one of the buttons you find below this article.
If you're interested, drop us a line: info@aethyx.eu! Just let us know how much space you need and how you want to pay.
You will receive a valid invoice, of course.