Dear readers and customers,
in 2014 we build up our first adult toy store, 53x.toys.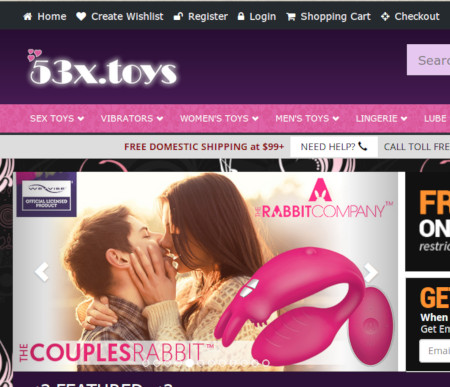 We are selling quality premium adult toys online since this year, primarly for females. But toys are available for males, too.
We rejected selling DVDs and magazines from the beginning.
What we try to provide here is celebrating masturbation for anyone on planet Earth. We don't need more humans, we need more sex.
Time to train, girls & boys. 😉
We did other online sex toy stores too. It's up to you find out how much we did since 2014 and which these are. Happy Easter! 😀
Right now we are providing omnichannel support via one female secretary only, Mrs. Rae McCoy. She's available 24/7 via Facebook & Twitter.
All of our online adult toy stores pertain the ability to connect via "Social Networks" for customer support reasons. We think that's the only channel we need in the 21. century for customer support.
Have fun checking our stores and happy buying! <3
Celebrate the end of 2018 with one or two new vibrators,
celebrate humanity,
celebrate satisfaction.
Only the bestest,
the aethyx staff